The Hebrew Month of Shevat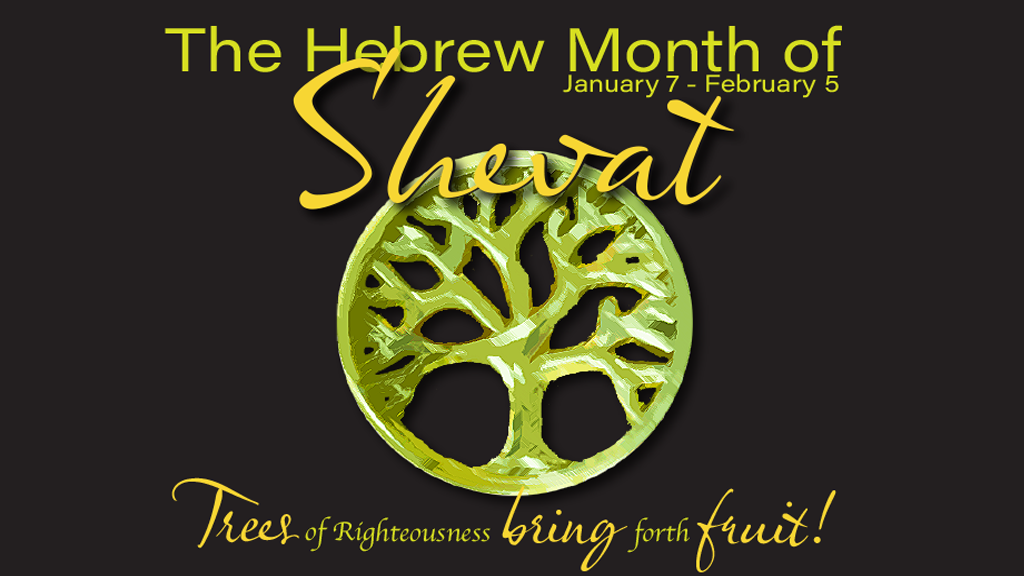 UNDERSTANDING THE SIGNIFICANCE OF THE HEBREW MONTHS:
HEBREW MONTH OF SHEVAT
JANUARY 7 – FEBRUARY 5, 2019
The prophetic season we are in is about words of decree and declaration that penetrate darkness and release movement.
One of the key points of this month is "I've been here long enough, it's time to possess my promise."

Deuteronomy 1: And it shall come to pass on the 1st day of Shevat that Moses spoke to the children of Israel…
• You have been here long enough.
• Turn and take your journey.
• I have set the land before you, go in and possess the land promised you.

Declarations:
• I won't miss my moment.
• I clear the way for my blessings that are along the journey.

A few hours away from the new year of 2019, I asked the Lord –
Is there a theme for the year?
Is there something You have to say about it?
What can I expect?

I distinctly heard – "NOTHING."
God said you can expect "NOTHING."

Well, a little shocked, I went to the word and found that God has a lot to say about…NOTHING.
• Nothing is too difficult for God.
• Nothing is impossible for God.
• Nothing shall by any means harm me.
• Nothing makes me afraid.
• Nothing can separate me from the love of God.
Great declarations for 2019!
Whenever you need them, make them!

2019 – A YEAR OF DECREES.
• I break off unbelief, discouragement and fear.
• I am ready for something new.
• I think new about old stuff.
• I initiate change in my life.
• I receive personal revelation.
• I receive a new mantle to do what I could not do.
• I say this will be my best year.

Many prophets and apostles we are aligned with are saying we have entered a new era. Era means a period of history. Here's what that means for us –
We're not looking back, but looking forward.
Faith is what will define the new era for each of us.

DeeAnn and I make this faith decree over each of you:
**Nothing is too difficult, nor impossible for God.

Many of you give each month and we are grateful. It helps us move forward and reach many more people with the message of time, faith and joy.
If you haven't given and would like to, here are the ways to do that:
Mail check; online; call office with your credit card information; automatic withdrawal from your account mailed to us; text to give.

Nothing…But Goodness,

Sandy Newman and DeeAnn Ward