The Hebrew Month of Tishrei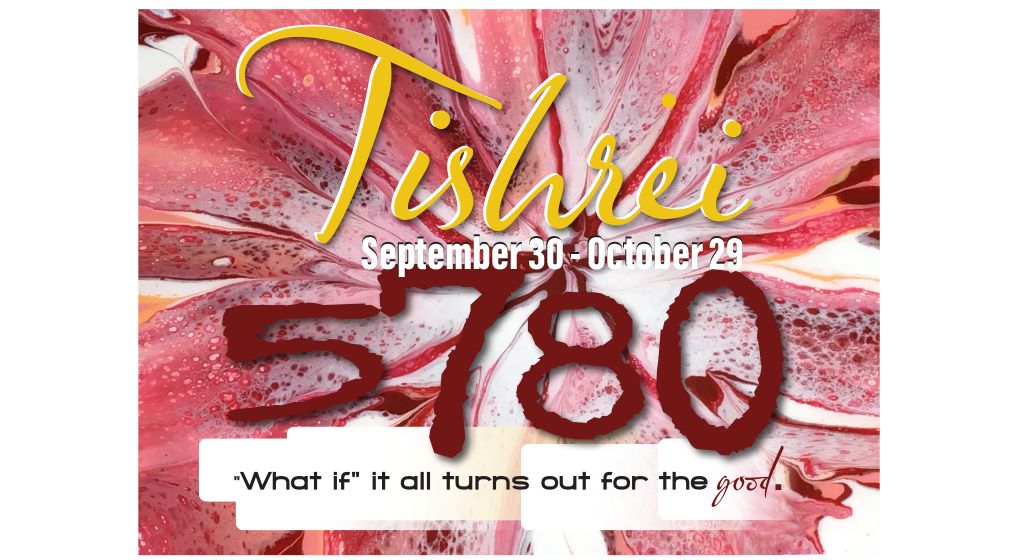 The Hebrew month is Tishrei. The Hebrew year is 5780. It's a new decade on God's calendar. In January we begin a new decade on our western calendar. Wow, lots of new. New month, new year, new decade.
We welcome 5780 and the possibilities of a great new beginning. The mystical practice of transforming numbers into Hebrew letters highlights the letter Pey. Pey is a word that literally means mouth and focuses our attention on the power of words. This is a time to be awake and aware concerning the words we use, the things we talk about and the storylines we live by.
Tradition says the turning of a decade can be a time to break chains that have held us back. It's a time to tap into the miracle of Christ's life within. It's time to get free from the spirit of religion, infirmity and poverty. It's time to be filled with joy!
Moses was 80 when he led Israel out of Egypt. Get it - 80. Listen to his dialogue with God about the whole thing. "O my Lord, I am not eloquent. I am slow of speech and of a slow tongue. And the Lord said to Moses, who made man's mouth, have not I, the Lord. Now therefore go and I will be with your mouth and teach you what to say."
Let's claim that in this year of '80. "Lord, be with my mouth." There are Jewish rabbi's that say Ayin is the gateway to the reality of the will of God. Pey, or the mouth, brings that reality into being. In other words, what we see in the spirit becomes reality through what we say about what we see.
If we make a shift in the attention and intention of our soul, (which could very well be the hardest thing we ever do), we could move into this:
Whoever SAYS to this mountain, be removed and doesn't doubt in his heart, but believes what he says will come to pass, he will have whatever he says.
I see the mountain and I say, it has to go. Done. Pey-Day.
A favorite illustration: Twin boys were born into a family with an alcoholic father. One son became a successful businessman and the other son became an alcoholic. When the alcoholic was asked why he became a drunk, he replied, my father was a drunk. When the businessman was asked why he became successful, he replied, my father was a drunk. Same background, same upbringing, different results. The brothers chose to see different things, speak about it in different ways and it shaped their individual lives in a dramatic way.
WHAT IF - We shift things by what we believe and say.
• No weapon formed against me will prosper.
• I can do all things through Christ Who strengthens me.
• As He is so am I in this world.
• I have the spirit of wisdom and revelation.
WHAT IF:
• I am a new creation.
• I am seated with Christ in heavenly places.
• I have the keys to God's kingdom.
• Revival begins with me.
• His kingdom comes.
• IT ALL GOES RIGHT.
DeeAnn and I are so thankful for relationships, prayer partners and co-laborers that we have in you all. We anticipate going beyond anything we've ever experienced in Him.
Let's do this thing!
Joy Unspeakable And Full Of Glory.


Sandy Newman and DeeAnn Ward