The Hebrew Month of Kislev 2021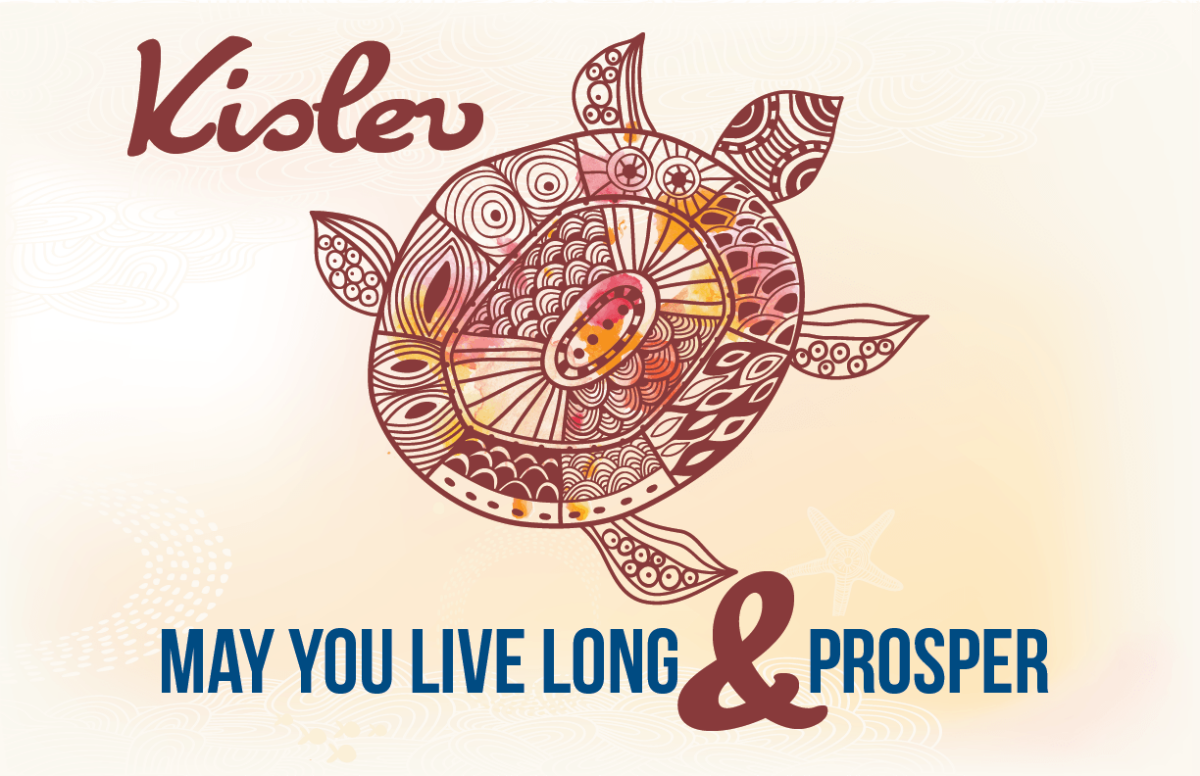 HEBREW MONTH OF KISLEV
NOVEMBER 5 - DECEMBER 4 2021
Genesis 1:1-3, "And the earth was without form and void and darkness was upon the face of the deep and the spirit of God moved upon the face of the waters and God said, let there be light, there was light."
We've said this before and we're saying it again, darkness has a destiny and that destiny is to be transformed to light...with words. That's Kislev! In the presence of darkness, God did not address darkness, He addressed light. When God said "let" He spoke to every force preventing light from being revealed. God does His best work in the dark!! We, too, can "hit the dark" with our words.
II Corinthians 4:6, "For God, Who commanded the light to shine out of darkness, has shined in our hearts to give the light of the knowledge of the glory of God."
The tribe of Benjamin is associated with Kislev. It is said of Benjamin that he could be awakened in the night, led out in the dark, given a bow and arrow and he could hit the mark, the bulls eye, in the dark. To bring that into our timeframe we can say that arrows are symbolic of words. God is raising up voices in this decade of the voice to shoot arrows (words) into the culture and evil structures and hit the mark even in the darkness of those things. And not just to "shoot arrows" but to step into arenas of influence to make a difference.
November is Native American Heritage Month. Many times Natives give a turtle necklace or a turtle ring as a gift. In the Native culture the turtle represents - truth; health; long life; prosperity; healing; wisdom; knowledge; protection and walking our path in peace.
When my nephews were little, we had to find turtles for them for the turtle races at the fall festival. During the festival, there was a big circle drawn with chalk and all the turtles were put in the center and the first one to make it out of the circle won. The turtles were being yelled at, much noise, clapping, jumping of the kids for their turtle to move. As I looked back on that, I realized no matter how much the turtles were being yelled at, prodded, no matter what was going on - they walked their path in peace. Nothing moved them. Literally. And if they decided to, they stopped and went within. Get it.
The turtle has very few predators because it has an "innocent" energy about it. But, they can go within when they feel threatened or vulnerable. We, too, have a protective sanctuary. There are at least 36 scriptures in the New Testament that refer to us as being "in Christ". Jesus is our sanctuary. We are never in the dark because we are children of the light.
When you see the turtle on our newsletter or in nature, think about these things:
• I walk in God's timing.
• I walk in God's peace.
• I walk in God's truth.
• I am blessed with a long, healthy life.
• I carry wisdom, knowledge and protection.
• I go within when needed.
We are quickly coming to the close of another year and what a year it has been! In the midst of what seems very dark, forbidding and confusing, we say: we govern what comes out of our mouth, we establish the will of God through what we say; we decree a thing and it's done.
DeeAnn and I release these words over you today:
We declare every word of frustration, blaming or judgment spoken to you will not come to pass. We declare the will of God trumps the will of the enemy. We cancel the potential of words to bring diversion to the plan of God in your life.
Thank you for your financial gifts, your gifts of encouragement, your gifts of testimony and most of all the gift of your friendship.
Walking The Path Of Peace,


Sandy Newman and DeeAnn