The Hebrew Month of Elul 2019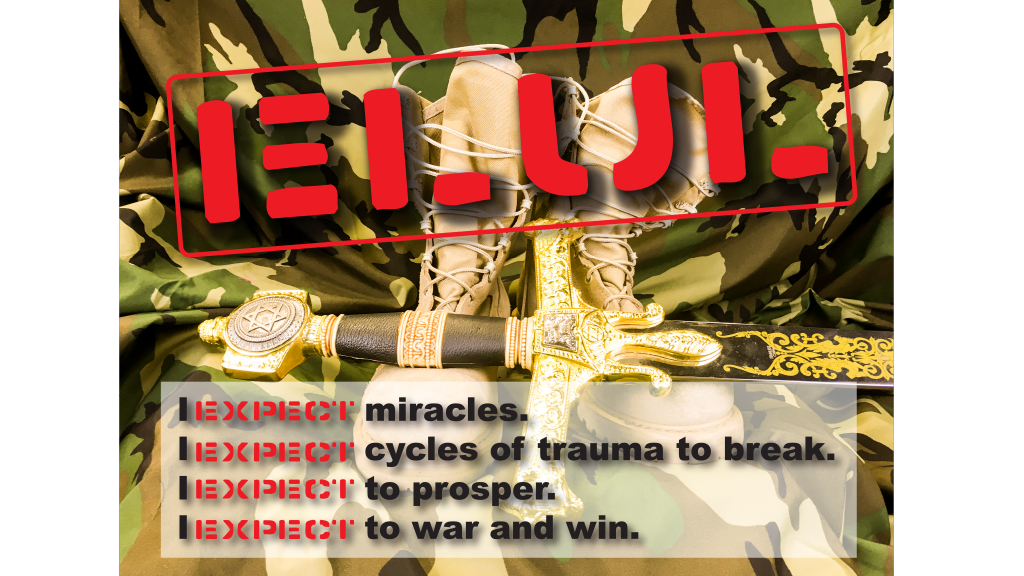 We are on the brink of something so new that we really do not have a grid for it yet. The world is changing, atmospheres are changing. There is much fear, anxiety, stress, anger, uncertainty - but for us - it a time of tremendous opportunity.
God is establishing the new. God is showing us what is needed for the new. We are being equipped with the provision we need to prosper in the new. We are being anointed with perception to see the proper options so it can be executed to work perfectly as designed by Him.
Our perception is our reality. Whatever you perceive as truth, is truth for you.
Some may perceive the current events are what's creating their lives, whether global or personal. We have to understand that events do not change our lives, but rather:
• How we think about those events.
• Decisions made at the time of those events.
• Emotional patterns that develop during those events.
Let's cut to the chase on this. In II Chronicles 20 the cities of Judah were being pursued by the enemy and they came together to pray and worship.
Here's what they heard, perceived and acted on:
• Set yourselves, stand still and see the salvation of the Lord.
• The Lord will be with you.
• Believe in the Lord and His prophets and you will be established and prosper.
• They believed that success was possible and it was.

The Greatness of God Broke Through The Impossible!
Chuck Pierce from Time To Plow:
> We are coming into our most historical shift in church history in modern days.
> God is bringing a finishing anointing during this time.
> Things you've been watching for, things you've been working toward, things you've been
longing to see - the Lord says, watch Me blow My finishing power in a new way in this coming
season.
There were funny moments, stern statements, unbelievable declarations and a real sense of kingdom keys released. We'll let you know when the CD's are ready. Many ordered these at the conference and we'll get those mailed out soon.
There's one amazing declaration for Elul:
I HAVE DIVINE ACCESS INTO A NEW PLACE. WOW.
Stepping Into It,



Sandy Newman and DeeAnn Ward
**God gave a 5-city worship assignment to Kansas through Chuck at the Plow conference. This assignment has to do with a state, a region and the nation. Chuck said to me that he wanted to be at Leavenworth and Dodge City. The other cities are Topeka, Junction City and Wichita. We will work with Chuck on all these dates and will send updates as plans are confirmed. Please let us know how you would like to be involved - example - intercessors in Topeka have picked up the prayer mandate to pray about the worship gathering there. Each month there is prayer at the Capitol. This strategic team wants to be aligned with what God is saying to our state and make kingdom decrees from the state house.