See What You Could Not See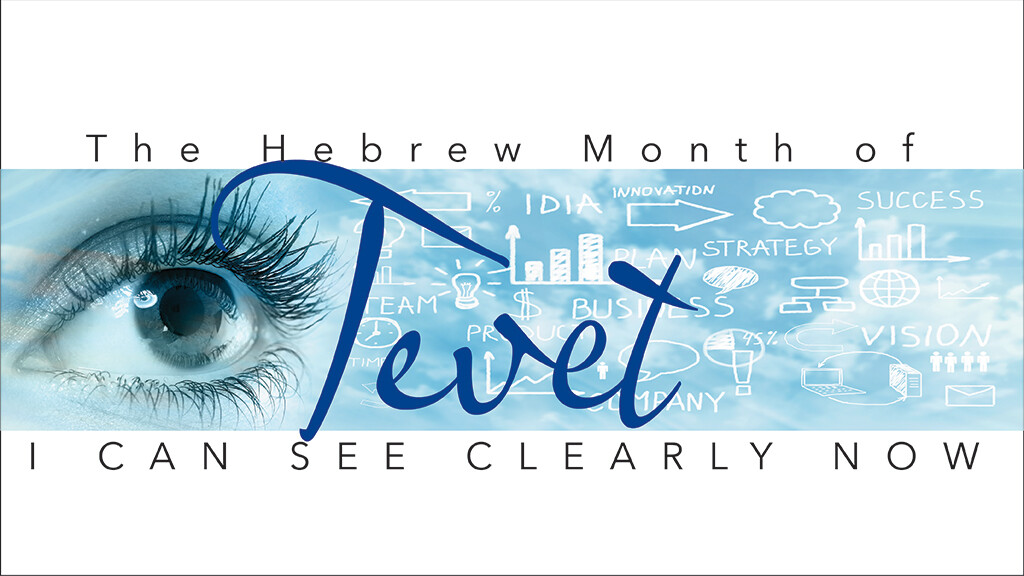 UNDERSTANDING THE SIGNIFICANCE OF THE HEBREW MONTHS:
THE MONTH OF TEVET
December 19 – January 16 2018

A significant revelation came for DeeAnn and I when we began to understand the wisdom of God's calendar. It is His blueprint for success in the earth. When we know what time it is from God's perspective, we are set on a path of blessing and overcoming faith! Each month we find systematic steps for developing a mindset of increase and victory.

At the core of understanding His timing is God's inherent desire and plan for us to be triumphant. Each month and each year has prophetic direction that allows us to live in the timing of God. God's timing helps us meet the great challenges of staying in faith in the midst of contradictions. Having that faith foundation will keep us secure in the days ahead.

Tevet takes us into 2018 and the characteristics of this month provide us with the potential for a very happy new year. Tevet is a supernatural month in which things just come into view. This is an Ayin month when we see what we could not see. We are also in an Ayin decade. So this month we have doubled up on our ability to look and look again, to see what couldn't be seen, to see clearly the direction we are to go. This month we take definitive steps of faith based on seeing the path of the Lord like never before.

In the middle of the toughest time, there can be breakthrough. The anointing in this season will assist us in taking responsibility to choose our future rather than rehearse failures and speak unbelief. Circumstances do not choose, culture does not choose, our past choices do not choose. Tevet brings clarity like no other month. Make a new year's resolution that life will not condition your behavior towards constant trauma and stress.

Tevet is the "take charge" gate. It takes us into the new year. 5778/2018 is the year of the gate. A gate is a place of transaction. This is the place where our covenant inheritance moves from heaven to earth! Thy kingdom come, thy will be done, on earth as it is in heaven.

In the closing days of 5777 and starting 5778, Tevet is more than a month, it's a moment. We must seize the moment and challenge everything that is out of order. We will end up at the right time, at the right place. Opportunities will not be missed. Expectation will be created. Confidence in God to provide, release, lead and protect will increase. Tevet is the month to prosper in all areas of our lives. It's about going beyond the limitation of knowledge or experience and walking in a season of empowerment and an open heaven.
Let's start the new year off right:
I declare a happy new year.
I declare I see like never before.
I declare I'm done with trauma and stress.
I declare the limits are off.
DeeAnn and I are looking forward to hearing your testimonies of breakthrough, God encounters, healing, restoration, provision, justice. Living in faith is liberating and energizing. May this new year bring the energy of freedom in a profound way.
You are a blessing and have continued to bless DeeAnn and I through your giving, your intercession, your kindness and friendship. We are so grateful and do not take those things for granted.
Merry Christmas and Happy New Year,
Sandy Newman & DeeAnn Ward