Never Say Never Again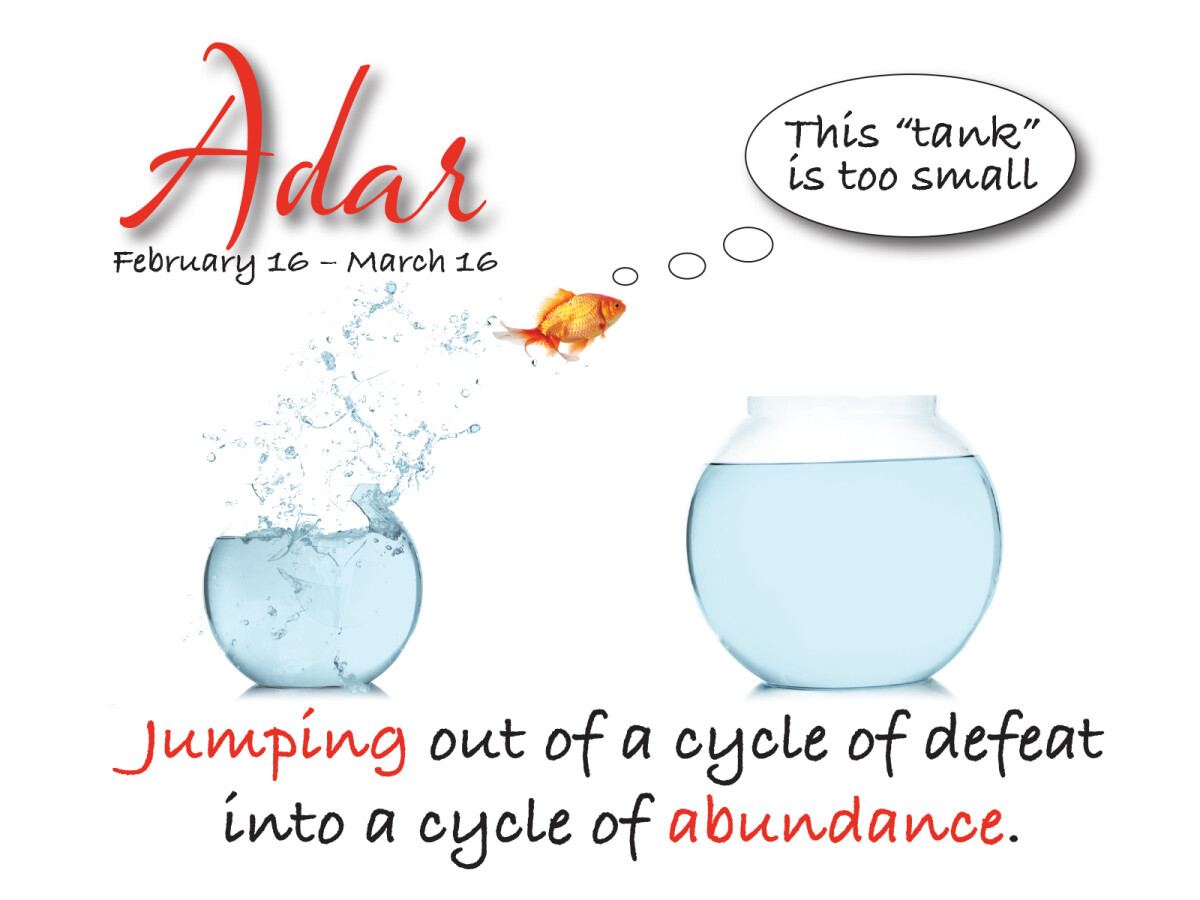 UNDERSTANDING THE SIGNIFICANCE OF THE HEBREW MONTHS:
THE MONTH OF ADAR
FEBRUARY 16 - MARCH 16 2018
Each Hebrew month is connected to one of the tribes of Israel. Each month is associated with a color or a stone. Each month is represented by a constellation. Each month highlights a part of the physical body to pray for. Each month has characteristics that are connected to the accounts of different men and women in the Bible. Each month has prophetic direction that allows us to live in alignment with God's timing.

Tribe: Naphtali: "sweetness is to me." This is a time of celebration that curses are overturned.

Color or Stone: Purple/Amethyst

Constellation: Pisces (the fishes) Remember, Jesus told Peter to go fishing and find a coin in the fish's mouth. This is a time to find supply in hidden places.
Body part to pray for: Spleen - The spleen is a filter for the blood as a part of the immune system. It helps fight certain kinds of bacteria that cause pneumonia and meningitis.

Characteristics: The book of Esther is filled with impossibilities. But, unlikely events occurred that assured the plan of God was carried out. It's filled with turn-arounds that defy the natural mind's ability to create.
Prophetic Direction: Using Esther as a reference point, here's a summary of the month of Adar.

• God delivered the Jews from their enemies
• Sorrow was turned to gladness
• The curse was overturned
• Bad fortune turned to good fortune
• There was a promotion
This timeframe carries an anointing and supernatural grace for breaking out of a cycle of defeat and discouragement. It carries a grace for breaking into good fortune and promotion. God's word tells us to remember what He did during the time of Esther and apply it to our lives. God proved Himself faithful to His promise to watch over His word and perform it. Read the book of Esther this month and locate your situation in those pages. Create declarations that reflect what you desire God to watch over and perform.

Our prayer and declaration and agreement over you is that transformation and promotion will come in remarkable, never thought of before, ways.
Love this stuff.

Transformed With Joy,
Sandy Newman and DeeAnn Ward