It's Time For The Bulldozers! Hebrew month of Tammuz June 20 - July 18 2023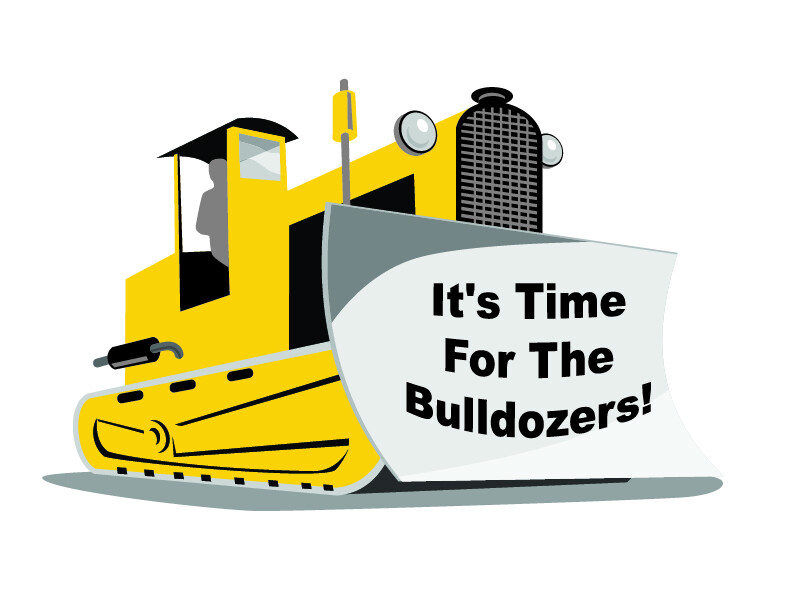 It's Time For The Bulldozers!
Hebrew month of Tammuz
June 20 - July 18 2023
*****************************
We must get fresh insight for this interesting season as we maneuver through all the mess...
The Hebrew timeframe of Tammuz was meant to be a time of enormous blessing. Moses went up Mount Sinai to meet with God and receive the 10 commandments. When he came down he saw the people had made a golden calf to worship. Because they determined that Moses should've been back by then they resorted to their old ways. That idol worship was birthed out of delay. Moses was taking too long in their opinion. Moses was to be on the mount for 40 days and one commentary said on the 39th day the rebellion began. What!! They couldn't wait one more day!
As soon as I started prayer a few days ago I heard this statement: It's time for the bulldozers!
In the natural, bulldozers move stuff out of the way, clear a path, ready the land for building, clean up debris, road construction.
Let's bulldoze trouble, fear, confusion, stress, anxiety and depression off our path.
While we wait upon the Lord, we bulldoze doubt and unbelief. We bulldoze unrighteous government. We bulldoze pharma's lies. We bulldoze a religious system that denies the power of God. We bulldoze education that indoctrinates children into craziness. We bulldoze voter fraud. We bulldoze human trafficking. We bulldoze drugs and alcohol. We bulldoze whatever is in the way of our nation's destiny and our personal destiny journey.
And oh, by the way - you are the bulldozer! With your decrees, prayers, sacrifices, offerings, worship and faithfulness you are dozing out of the way whatever is in the way.
Check this out: Hebrew thinking: the prophets said there would be bad times and good times and it would lead to complete redemption and transformation. I have seen the bad, NOW I am certain the good will come to pass.
All the bad is dozed with a prophetic word...if we believe...
Even in the face of incredible odds, anything can be dozed out of the way. God knows where you are and what's in the way.
It can all be transformed. Never lose sight of this - God knows exactly where you are. He will get you what you need to move forward. He will give you strength to receive the grace available in this season.
Here's something very cool about God. Nothing ever "occurs" to Him - Oh, I didn't know that was going to happen. Heaven's no! God calls things that are not, as though they are. God calls things that are not, to come and bring to nothing the things that are.
A Revival Perspective: When you confess your future - you set it into motion.
DeeAnn and I confess fullness, prosperity, joy and health over you in Jesus name...now, along with your confession, it begins.
Anything that gets in the way---you know what happens---it gets dozed out of the way.
Common bulldozers: you, Holy Spirit, God's word, praying in tongues, faith, joy and peace. You can probably think of some personal bulldozers that push stuff out for you. Would love to hear about it.
We bless you with all spiritual blessings. Thank you for your intercession, giving and sharing your lives with us.
Nothing dares to get in the way - not with the bulldozer revelation!


Sandy Newman and DeeAnn Ward
---
2 Ways to Give
1. Mail: Destiny Ministries, PO Box 1081, Arkansas City, KS 67005
2. Online: www.DestinyMinistries.com/donate