God didn't give us a chair, He gave us a tree.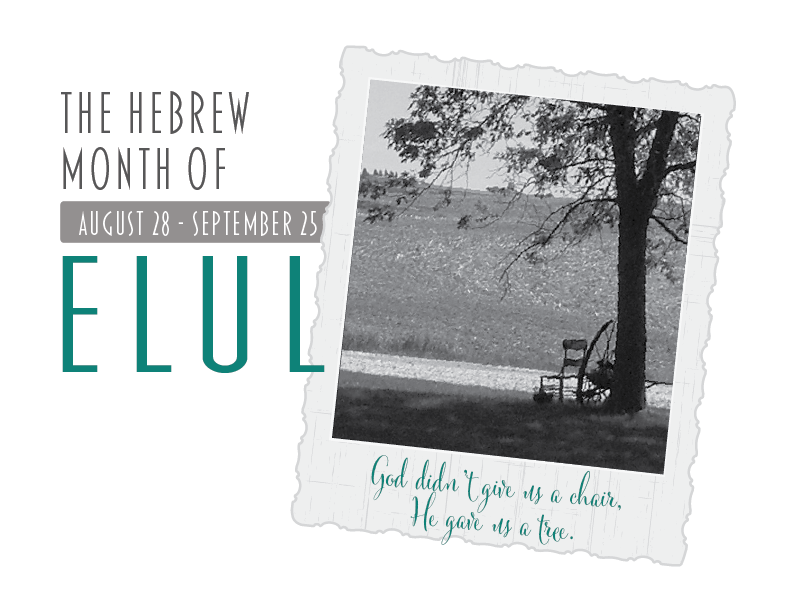 God didn't give us a chair, He gave us a tree.
In these days, faith is required and blessing is a tool.
God created things through the blessing.
When God finished creating all things, including man - male and female - only two genders - just saying - He blessed them.
And with that blessing He said to: be fruitful and multiply and replenish the earth, subdue it and have dominion.
In other words, take the blessing and transform, reform and redo the earth. Of course at that time God had spoken and said it's all good, in fact, very good...things happen...
In the church world we use the words bless, blessed, blessing quite often. Do we understand the real meaning?
The words bless, blessing, blessed, come from similiar roots.
Websters: bless - to release divine care, protection, welfare.
Hebrew: bless - benediction, prosperity, liberty, a pool where camels kneel to drink.
Greek: bless - prosper, speak a benediction upon. Benediction - announce the end of.
When we say to someone - "have a blessed day" - there's new meaning attached to it.
We are releasing protection, prosperity and a pool into their lives.
We are using the tool of blessing to transform, reform and redo anything in their day that might get out of order.
That blessing is time-released into their day to give a benediction, an end to all things contrary to blessing.
The Hebrew month of Elul has a characteristic of fixing what is broken. It seems there is so much brokenness in the world. And we can feel helpless - But God has given us a tool of blessing to mend, repair, transform and reform.
We reach into the Bible toolbelt and pull out a blessing such as:
II Peter 1:3 "According to His divine power He has given us all things that pertain to life and godliness..."
Isaiah 54:17 "No weapon formed against you will prosper..."
I John 4:4 "You are of God and have overcome them, for greater is He that is in you than he that is in the world."
God wrote His word, we speak His word and blessing produces something we can't see until blessing is released.
In Genesis God spoke to man and said, I have blessed you and you take those blessings and be fruitful and multiply and replenish the earth and subdue it and have dominion.
Blessing Declarations:
• I am in a moment of change and victory.
• I expect my blessings to create beauty out of ashes.
• I see a chair in that tree.
DeeAnn and I take the tool of blessing and create a seat of victory and prosperity today. We believe you'll sit in heavenly places, far above principalities, powers and might and dominion and every name that is named. God has raised us up to sit with Him in heavenly places. A chair of triumph! Made out of blessing. Profound.
We speak blessing to those who generouly give to Destiny, who intercede for Destiny, who encourage Destiny, who walk with Destiny into unchartered territory, such as the season we're in right now. We do not take any of that for granted. You give us strength and courage when we seek God as to what's next on His agenda. And we want to do the same for you!
Blessed To Be A Blessing!



Sandy Newman and DeeAnn Ward
---
3 Ways to Give
1. Mail: Destiny Ministries, PO Box 1081, Arkansas City, KS 67005
2. Online: www.DestinyMinistries.com/donate
3. On your phone with Text-to-Give:
1. Text the amount you would like to give to (316) 333-2826. (Example $50 or 50 either will work)
2. If you are a first time, text-giving donor you will be prompted to visit a secure URL.
3. Once you click the registration link, you will enter your credit or debit card information.
4. At this point your donation will process.