Say...Door Open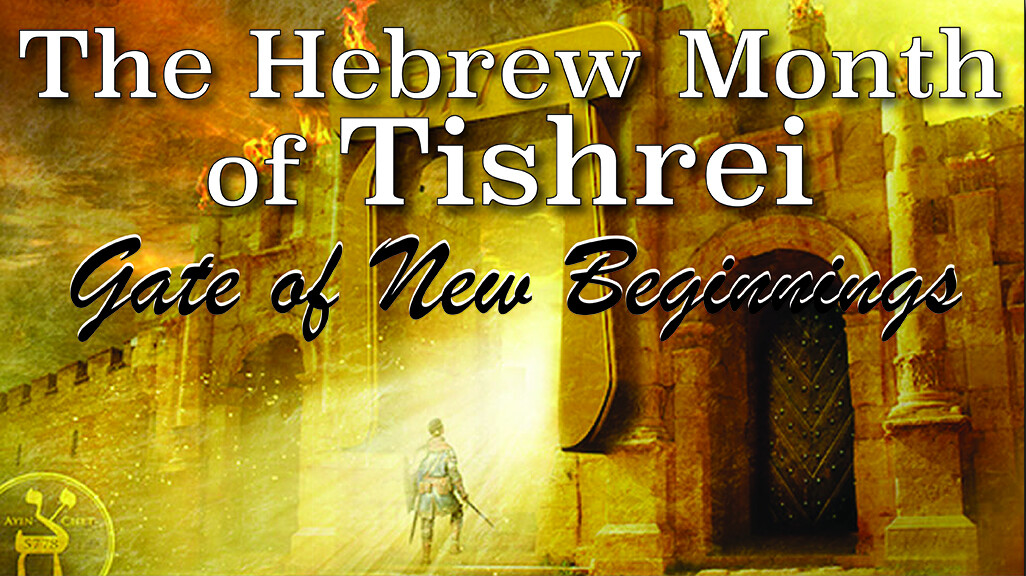 UNDERSTANDING THE SIGNIFICANCE OF THE HEBREW MONTHS:
THE MONTH OF TISHREI
SEPTEMBER 21 – OCTOBER 20 – 2017

We will start a new Hebrew month and a new Hebrew year on September 21. The month is Tishrei and the year is 5778. As we have written numerous times, God's calendar holds so much revelation and redemption. The revelation includes the built-in blessings to claim and walk in. We discover how to prophetically position our faith in order to manifest our covenant inheritance. Redemption includes a declaration: "Thy Kingdom Come, Thy Will Be Done." Redemption is the church releasing the kingdom of God into the earth!

Evil and the opposing powers are rising. How can we defeat an army of darkness that is not afraid to die? Hell is manifesting in a huge way because hell is under siege! The principalities are being pushed out of their power positions they have held for millennia and are manifesting through people. As a result, we see devastation all over the earth. But God! And God uses our voice to release His will. Heaven is invading the earth and there is a set time for kingdom occupation. We are exercising our redemptive rights as sons of God.

There is an aligning with time, purpose and nations that has brought us to this clashing of kingdoms. It's time we say with a confident, faith force – "THY KINGDOM COME, THY WILL BE DONE." Direct that decree to every area and sphere that is clashing with the Biblical worldview and faith based principles you hold in your heart.

Tishrei is the "gate of new beginnings." It implies that God will give a "do over." He will redeem our time, our life, our faith, our family, our city…whatever needs redemption. Make the decree over all these things and more. This is the month that redemption draws nigh. There is a particular grace on a new beginning.
This month of Tishrei can be better than we think. That means new things begin for us that are full of goodness and abundance. Here's a key that will unlock this for us: we must leave behind all that negatively affects us. We must forget past issues that bring an absence of life and joy. We must believe that old things are passed away and all things are new, for real.
So check it out – Tishrei is a new beginnings month. The new year is 5778 – 8 meaning new beginnings. In the month of new beginnings, in the year of new beginnings, it just seems appropriate to agree with God when He said in Isaiah 43, "Watch closely, I am preparing something new, it's happening now, even as I speak and you're about to see it…" (The Voice translation)

TISHREI DECLARATIONS:
* I declare I see clearly.
* I declare old things pass away and new things begin.
* I declare, Thy will be done.
* I declare my redemption draws nigh.

DeeAnn and I appreciate you, bless you and pray that you would prosper, be in health and experience new joys, new relationships, new strength, new revelation…a bunch of new stuff. Thank you for praying, giving, blessing and standing with us. None of that is taken for granted.

Watching Closely,


Sandy Newman and DeeAnn Ward